Ground Zero is, without doubt, one of the most significant sites in New York City. It's home to the 9/11 Memorial & Museum, plus a collection of brand new buildings that make up the World Trade Center.
Taking a guided tour is a great way to experience it. You'll hear firsthand accounts from local guides and get an in-depth overview of the area's history — I know because I tried it! In this post, I'll share my experience of what it's like to take a Ground Zero tour.
Why take a Ground Zero tour?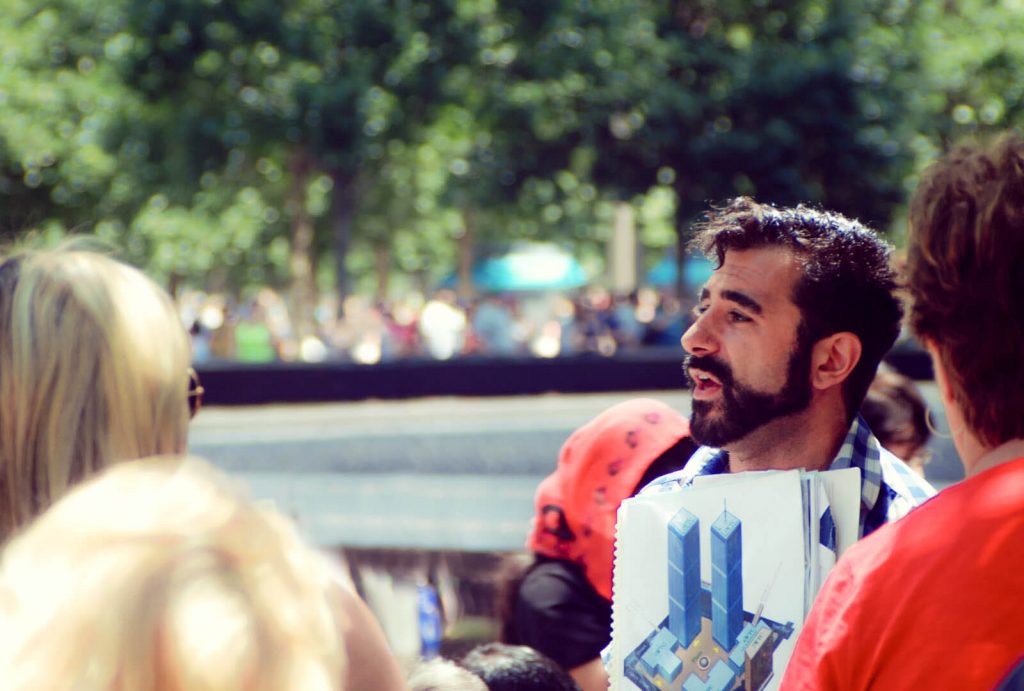 While you think you might know everything about 9/11, I guarantee you'll learn something more on a tour, even if it's just the perspective of what it was like to be in New York on that day. And the guide will ensure that you fully understand everything you're seeing.
Who should go on a Ground Zero tour?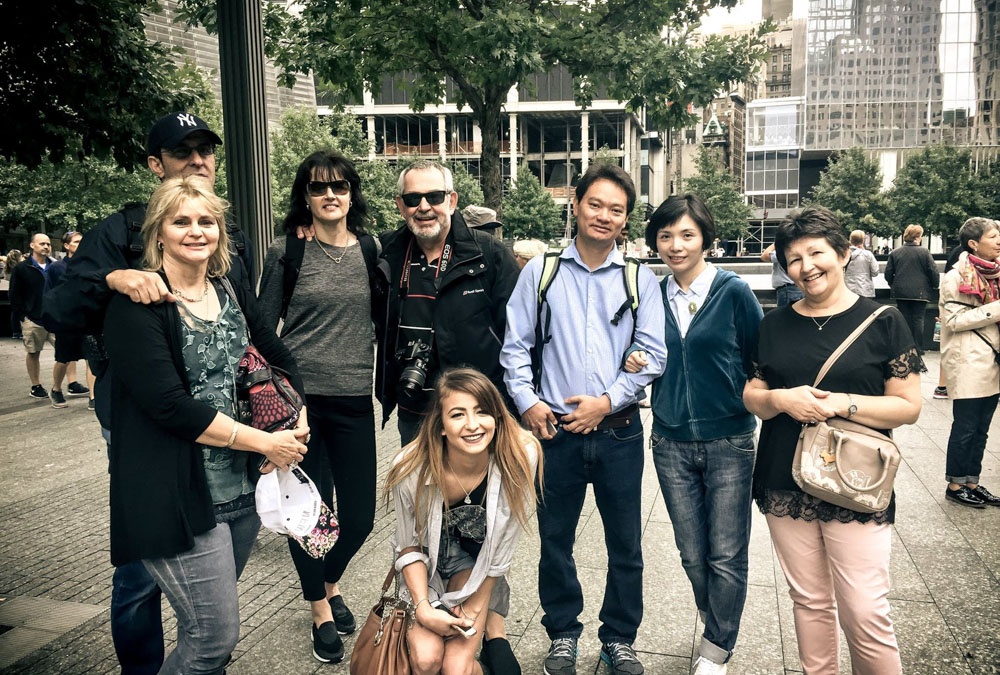 The same goes for international visitors. While the memory of September 11, 2001, is particularly potent for Americans, it truly was a worldwide event. Any guest from any country could enjoy a tour.
As upsetting as it is to think about, 9/11 is very much part of the fabric of New York. It's a critical moment in history. Though keep in mind that the content of the tour might be heavy and emotional. If that makes you uncomfortable, it's OK to pass.
Your 9/11 Ground Zero Tour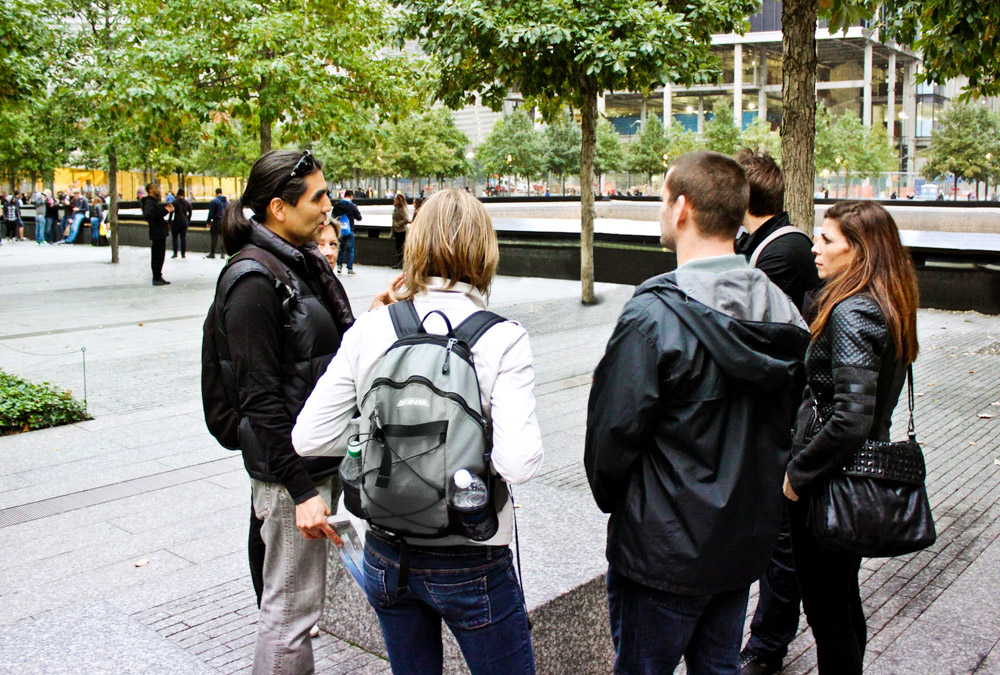 The first stop, Saint Paul's Chapel, is just one block away from the site of the attacks. By some miracle, it survived the falling building debris and later served as a makeshift rescue center. You'll discover the important role the church played in the aftermath of 9/11 and how it still serves as a tribute today.
You'll then make your way down towards the 9/11 Memorial, where you can pay your respects and survey the almost 3,000 victims' names engraved on parapets. The guide will share with you the symbolism behind the man-made waterfalls and discuss how the new Freedom Tower and World Trade Center were built.
Some of the other stops in and around the memorial include the FDNY Memorial Wall, dedicated to the 343 firefighters who were killed in the attacks. You'll also get a chance to walk through the Oculus transit hub and mall. Sites like the Survivor Tree and the Millennium Hotel are also included.
Here's a loose itinerary of the tour:
Saint Paul's Chapel
9/11 Memorial
World Trade Center
At some point during the tour, your guide will share with you their personal connection to 9/11 — where they were that morning and how the day unfolded.
Keep in mind, each tour is unique, so the stories and stops might vary slightly from one another.
What I learned on my Ground Zero tour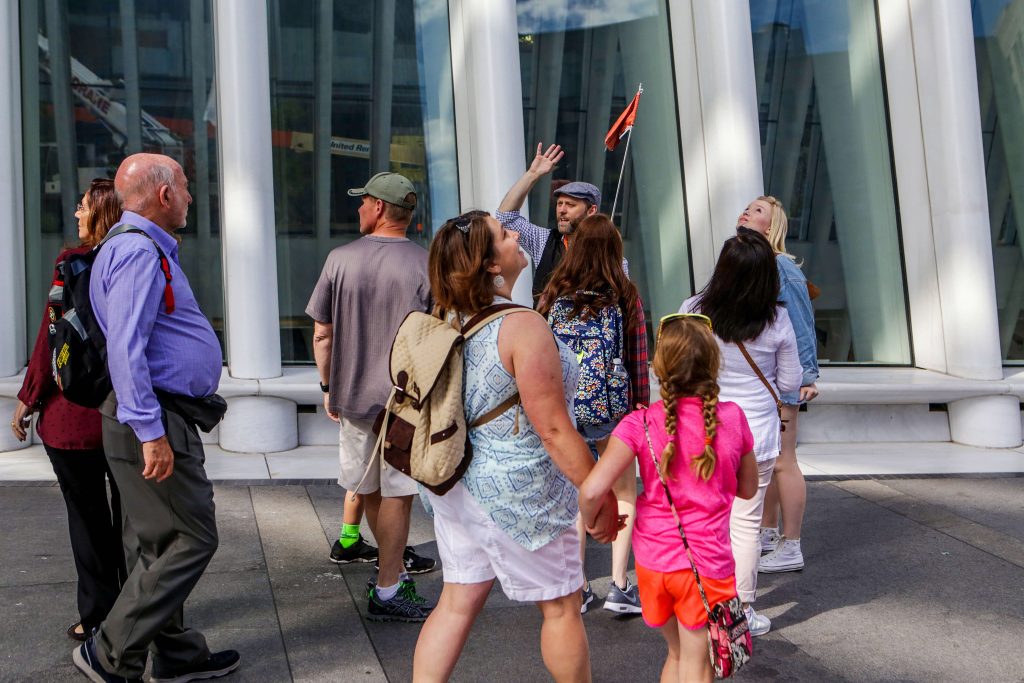 I'll also never forget the images. I saw before and after pictures that showed just how different the area looked, even only a few years earlier. It was incredible to see how dramatically everything changed.
Why Ground Zero is better with a guide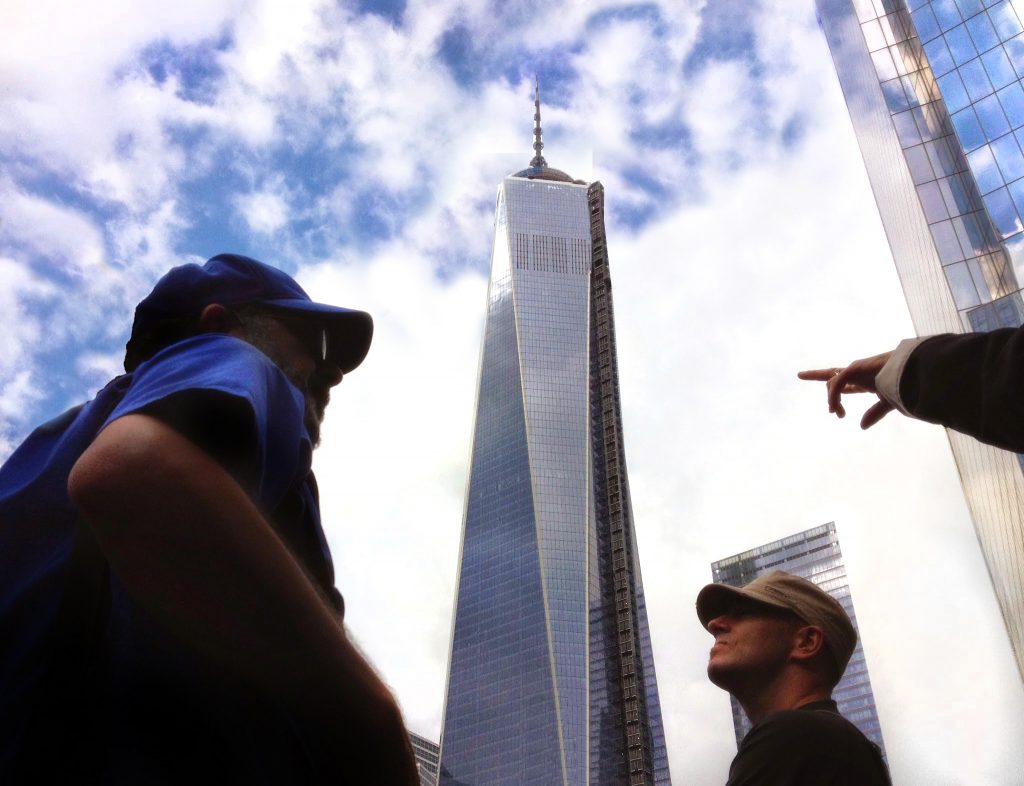 Plus, then you're free to ask questions and have a guaranteed picture-taker with you at all times!
Tips for visiting Ground Zero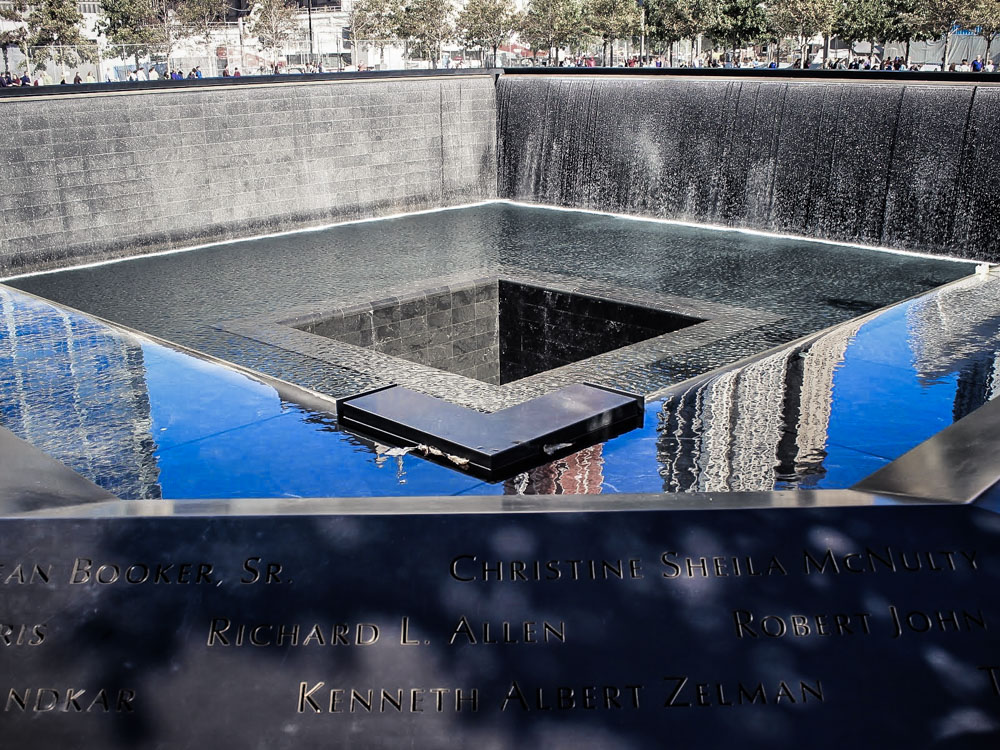 You can take the 1, 2, 4, 5, A, C, J or Z subway train to Fulton Street or the R train to Cortland Street. If you're taking a cab, the address is 209 Broadway — or you could just say Saint Paul's Chapel.
Hours
The memorial is open every day from 10 a.m. to 5 p.m. The museum has the same hours, but is only open Thursday-Monday. However, the hours on September 11 are quite different. The museum is closed all day and the memorial isn't open to the public until 3:00 p.m.
How to dress
The memorial is often windier and chillier than other places downtown. It's a good idea to bring an extra jacket, especially if it's a colder day.
Arriving early?
If you happen to be in the area and have some time to kill before the tour, there's a few things you can do.
Where to eat
The Financial District has plenty of options for you to choose from either before or after your tour. You could visit the famed Italian market, Eataly, or head to the food court at Brookfield Place.
If you're willing to travel a bit, Stone Street is just a 15-minute walk away and features multiple different restaurants on a quaint pedestrian-only block with Dutch Revival architecture.
The best way to visit Ground Zero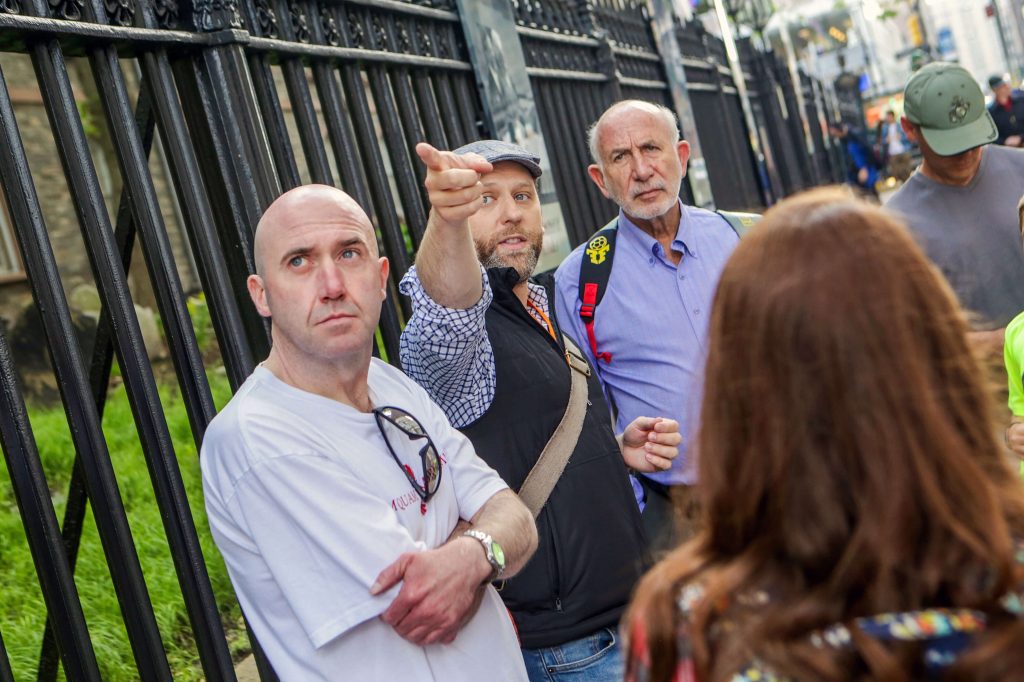 A tour will undoubtedly improve your visit — it did mine! — and hopefully leave you feeling more fulfilled with your experience of Ground Zero.