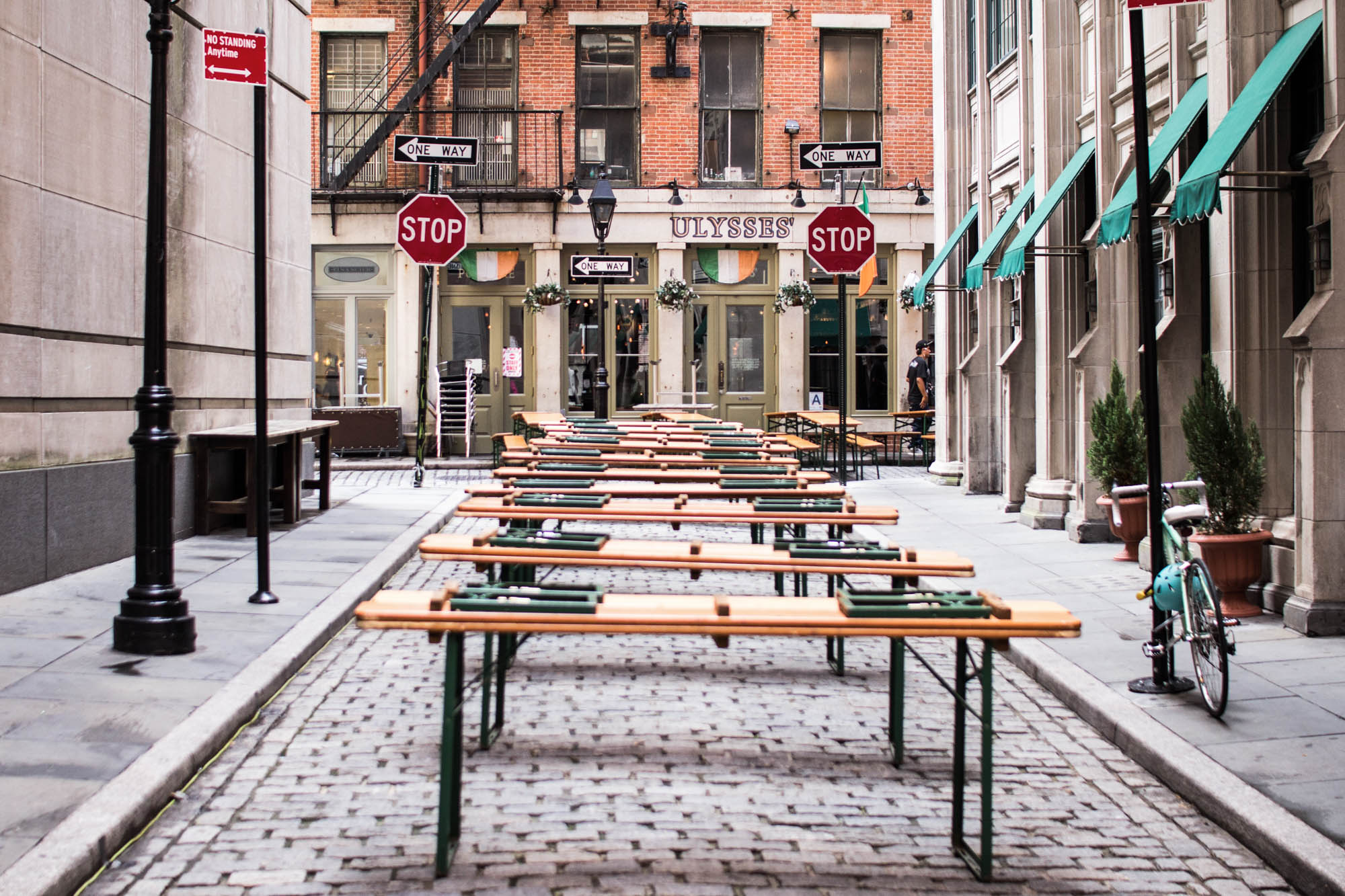 One of my favorite neighborhoods in New York City is the Financial District and within that compact area is another NYC treasure: Stone Street.
There are so many sights to see already in the Financial District: the New York Stock Exchange, Wall Street, the World Trade Center. You could probably spend almost an entire day exploring.
As a Lower Manhattan tour guide, I'm often asked to recommend where to visit while downtown. My first answer is always Stone Street.
This tiny block is lined with tables, flags, streetlights, and merry guests, but tourists often miss it because its historic buildings are tucked away behind skyscrapers. And yet it's worth discovering all on its own for so many reasons. Here are just a few.
It's the best place to get food in the Financial District because there are so many restaurants that vary in style to fit multiple tastes.
The architecture is distinct from the rest of the city. And since the road is pedestrian-only, it's one of only a few thoroughfares in New York that you can walk down without thinking about traffic.
The energy is unique here. It almost feels like you've left New York. It's hard to describe, but visit and you'll understand.
Though Stone Street is beloved by locals as a dining hotspot, it's not just good food and drinks that make this block special. Here's everything you need to know about Stone Street, from its history to where to eat and what it's like to visit today.
A History of Stone Street NYC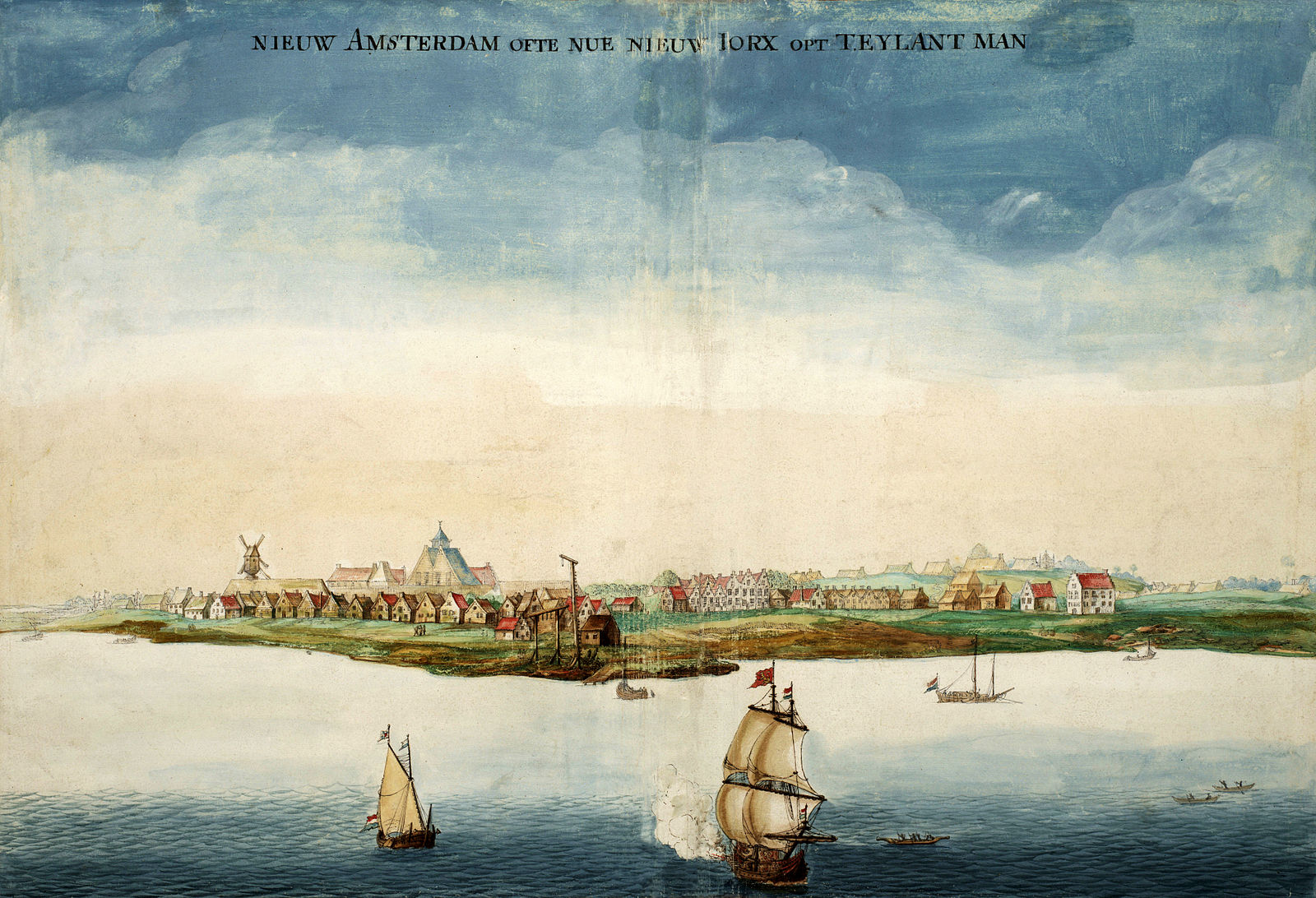 Originally known by the Dutch name "Hoogh Straet", meaning High Street, the current name of Stone Street comes simply from the paving of the road — cobblestones.
Stone Street is one of the city's oldest streets and was actually the first road to be paved in New Amsterdam, which later became New York. The residents of the block were annoyed with the heavy dust and poor conditions of the street, which resulted in the request to have it paved over.
New Amsterdam
What is New Amsterdam, you ask?
Well, before America was owned by the British, there was a small pocket of land, currently Lower Manhattan, owned by the Dutch West India Trading Company. This land was discovered by Henry Hudson in the early 1600s and later settled by the Dutch in the 1620s. They established the territory as New Amsterdam and prospered here for almost 40 years until it was claimed by the British.
While their time here was short, the Dutch influence on New York and American culture is undeniable. Hobbies like bowling and ice skating, treats like cookies, waffles, and donuts — these all come from the Netherlands. Many New York City streets and neighborhoods (Harlem, Brooklyn, Staten Island) still have their original Dutch names.
Oddly enough, Stone Street is one of the only physical remnants of New Amsterdam that still exists today.
Like many major American cities, New York suffered through multiple fires that led to the destruction of all the original structures in New Amsterdam. Since the streets are all that survived, they have been protected by the Landmarks Preservation Commission, and Stone Street was designated a historic district. Both the cobblestones that line the street and the buildings along it are some of the oldest remaining architecture in the city.
The Architecture of Stone Street: A New York Legacy
As I mentioned above, the architecture of Stone Street really makes it stand out among the other blocks in Lower Manhattan. After the series of fires destroyed the buildings that once stood on the street, lofts were built for dry-goods, storage, and merchants. When they eventually fell into despair, these lofts were later rebuilt or reconstructed in Dutch Colonial revival style, reminiscent of the buildings in New Amsterdam.
Finally, in the early 2000s, Ulysses bar opened in the middle of the block and became an anchor for the number of other dining establishments that later arrived on the scene.
The Best Dining in Lower Manhattan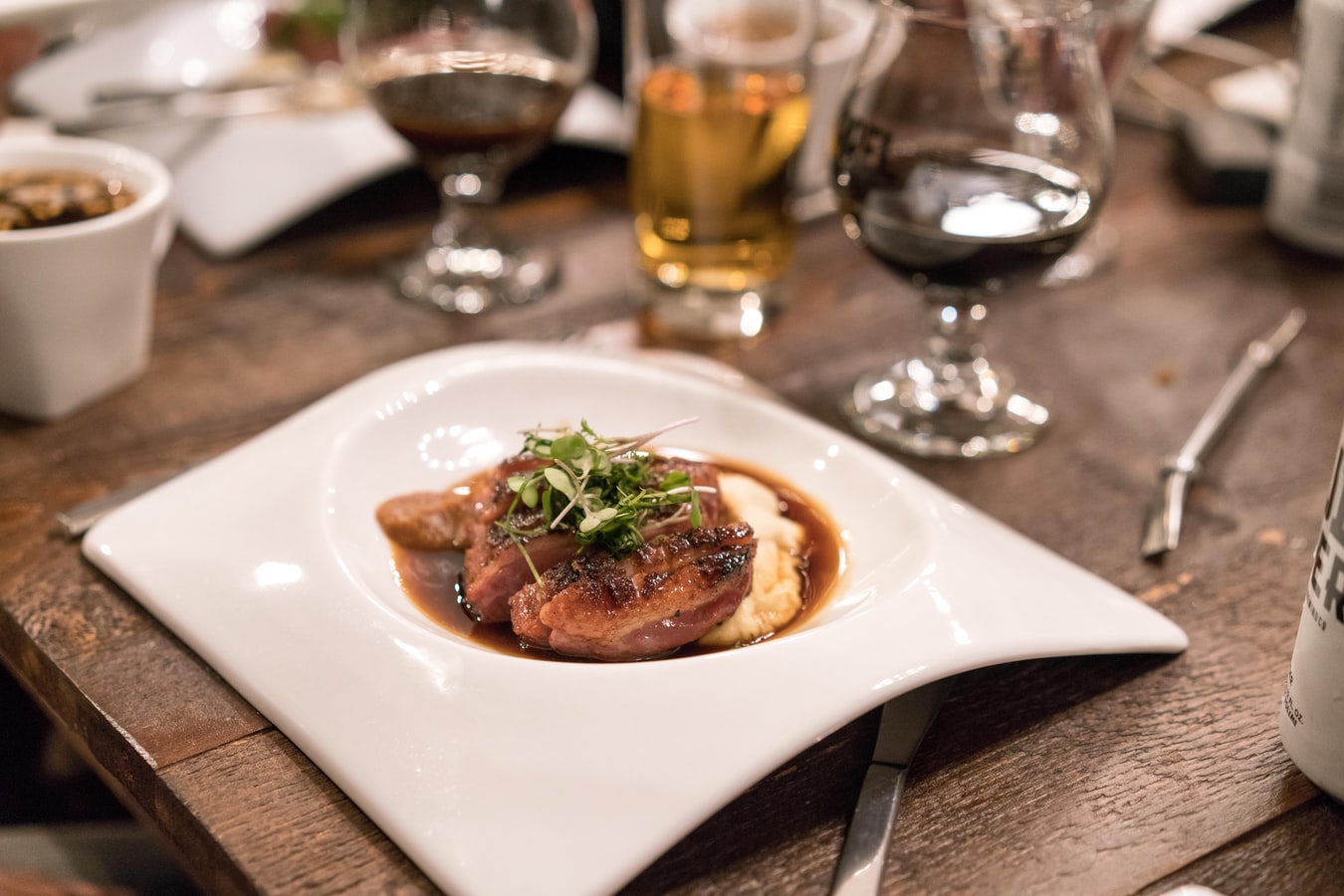 New York City is filled to the brim with amazing restaurants, but what makes Stone Street special is the abundance of options right next to one another. I'm talking pizza, barbecue, steak, beer, cocktails — almost anything you want, you can find here.
On top of all these dining options, the absence of vehicle traffic allows for outdoor seating. The cobblestone is covered in a sea of picnic benches with umbrellas of various colors for almost every restaurant. It's the only street in New York where you can sit, relax, eat, avoid traffic and enjoy historical Dutch architecture all at the same time.
You might forget you're in the city. Even if you're someone who prefers to eat inside, the street itself is so pleasant to walk through. It's worth squeezing onto the sidewalks as a passerby just to experience the old-world charm.
Some of the standout eateries include:
The Dubliner
Route 66 Smokehouse
Adrienne's Pizza Bar
Vintry Wine & Whiskey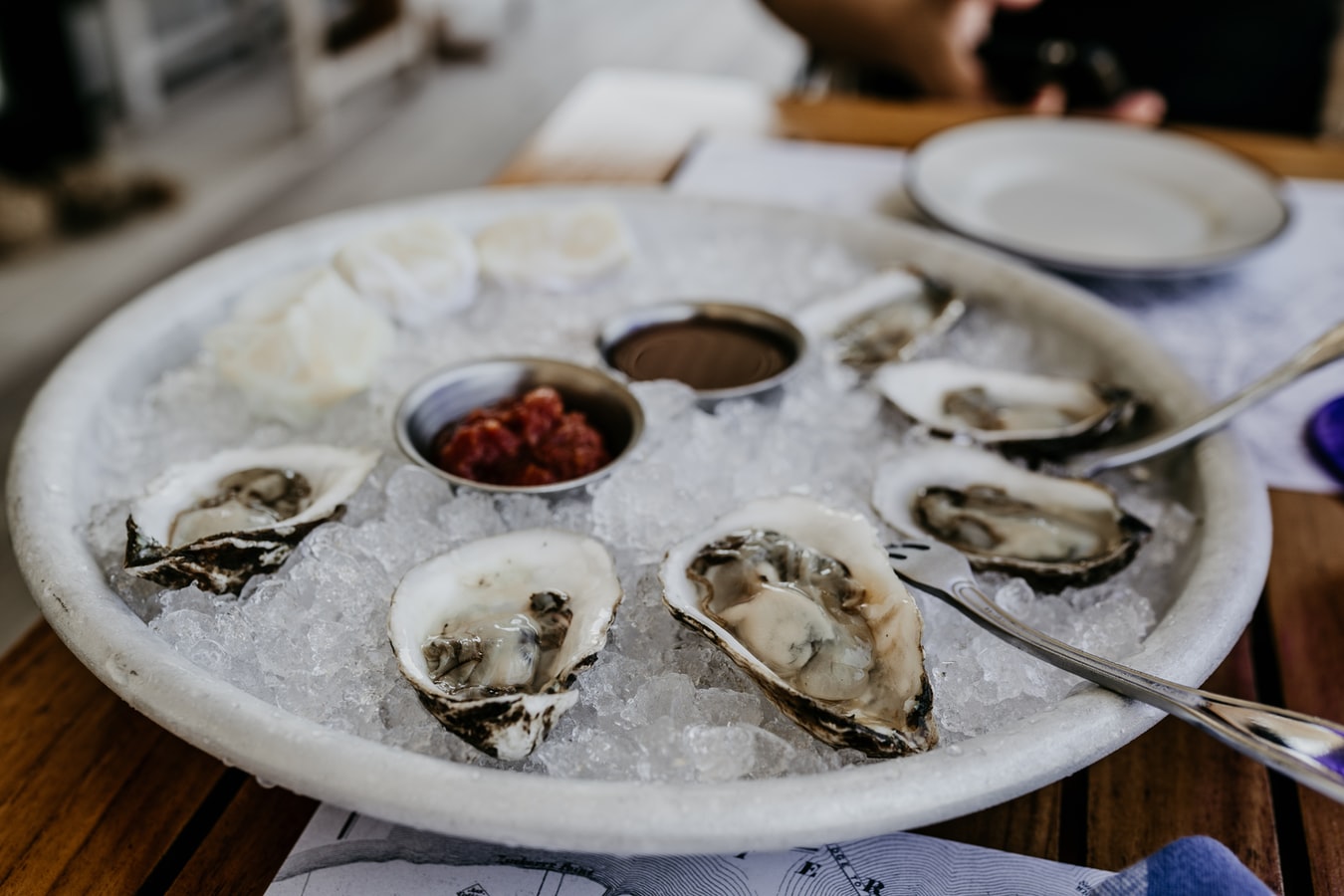 Guide tip: If you're a lover of oysters, come by in September for the annual Oyster Fest. The celebration lasts an entire week throughout the city, but one of those days will feature fresh shucked oysters, live music and drinks right on Stone Street.
Where to Drink on Stone Street
If you're looking to drink, or even just relax, in a bar or pub, you're in luck. Stone Street's most popular type of eatery is bars. This goes back to the 1630s when North America's first commercial brewery was built on the block.
Stone Street is truly ideal for bar-hopping. You can easily go from one bar to another if one place is more crowded than you want or isn't offering the right vibe.
Guide tip: For something a little unusual, try the Cauldron Magical Pub. It's a themed bar that offers a "magical mixology" class to create and taste your own drinks. The class admission fee includes robes and a magic wand.
The Surrounding Area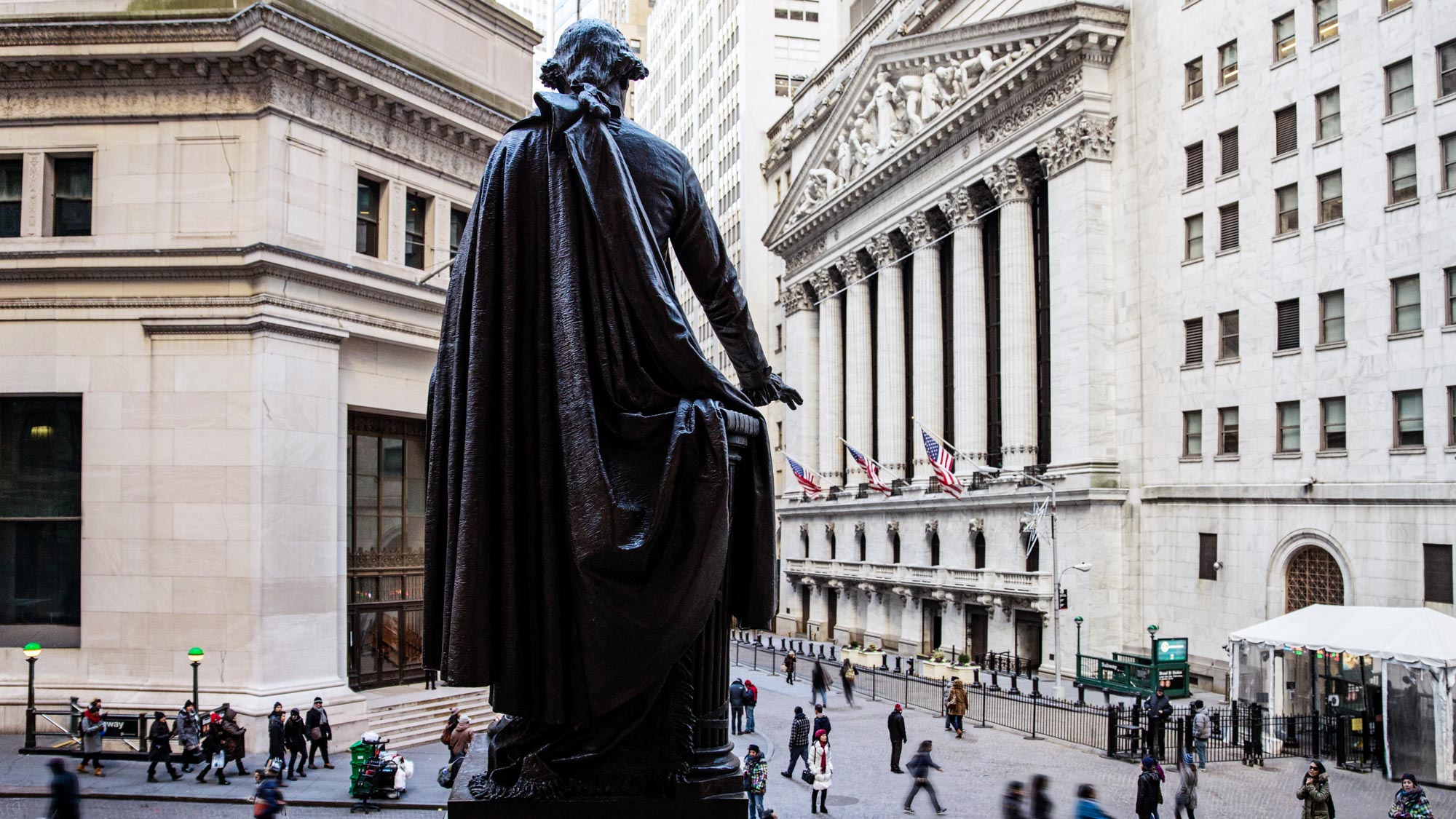 As Stone Street is right in the center of the Financial District, you'll find multiple landmarks and must-see sites to tour nearby. All of these are worth visiting, whether it's before or after your stop at Stone Street..
Fraunces Tavern
Around the corner from Stone Street, on Pearl & Broad, is one of New York's oldest and most famous pubs. Fraunces Tavern was originally built as a private home in 1719 by Stephen Delancy, a wealthy merchant and city assemblyman, who later sold the property to Samuel Fraunces in 1762.
Fraunces turned it into one of the most popular meeting places in the city and a political hotbed. It even survived the tragic fire of 1835 that destroyed half of New Amsterdam's original buildings. The upstairs houses a museum which preserves and displays the great history of the tavern, and it still serves food and beverages as it did 300 years ago.
Guide tip: This is one of the spots on our free self-guided walking tour of Hamilton landmarks. Get the map and start exploring.
Wall Street
If you follow Stone Street all the way north and turn left onto William Street, in just three blocks you will be on the famous Wall Street. Let an insider show you around and you'll be amazed how much history is backed into this place — and what really happened during the financial crisis.
Continue on and you'll see the New York Stock Exchange, Federal Hall, one of J.P. Morgan's original banks, and Trinity Church.
Fun fact: Like Stone Street, the name Wall Street is obvious, as it comes from an actual wall built by the Dutch in the 1650s to keep armed invaders out of their colony.
World Trade Center and the 9/11 Memorial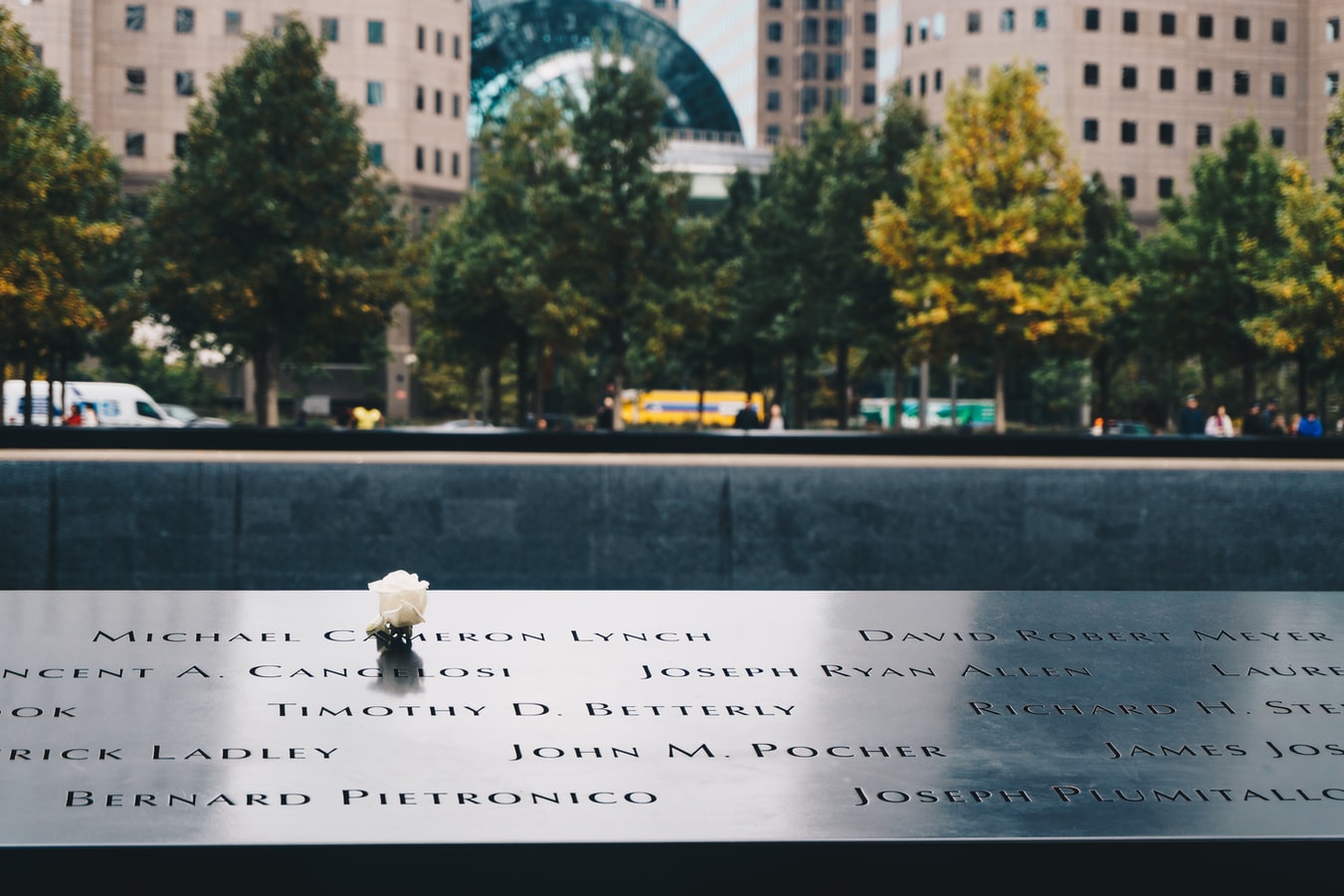 In just a 15-minute walk, you will come to the 9/11 Memorial and World Trade Center. Take some time to pay your respects at the beautiful memorial pools, check out the 9/11 Museum, or buy a ticket to the One World Observatory.
Battery Park and the Statue of Liberty
Whether you're grabbing a bite to eat before your visit or headed back from the Statue of Liberty, Stone Street is just a couple blocks from Battery Park and easy to tour before leaving the downtown area. If you don't have ferry tickets to visit Lady Liberty, you can catch a great view of her (and Ellis Island) from the edge of the park.
Frequently Asked Stone Street Questions
How do I get there?
When you will look on a map, you'll see that Stone Street is more than one block. The full length of the street runs from Whitehall Street to Hanover Square. But it's split in half by the Goldman Sachs building at 85 Broad Street. This building was built on top of the street itself before the land was preserved. The stretch you'll be looking for runs behind this building, from Coenties Alley to Hanover Square, between S. William and Pearl streets.
By subway, the closest stops are Wall Street station on the 2 or 3, South Ferry Station on the 1, Bowling Green Station on the 4 or 5, or Broad Street Station on the J or Z.
When is the best time to visit?
Since the area is popular with locals, it's best to avoid lunch hour and after-work hours if possible. Anytime before noon or between 3-5 p.m. is going to be the least crowded.
It's best to go during the week, except for Friday night. If you can only make it after 6 p.m. or on a Sunday, you'll still be able to get in at any restaurant — you might just have to wait a bit.
Pro tip: If you're looking to eat outside, keep the weather in mind. Don't go on a day with 80% chance of rain. But, if you wind up in a freak thunderstorm when you arrive, don't stress. There's indoor dining available as well.
A Street Like No Other
There are hundreds of streets in Manhattan, and every once in a while, you'll discover a small block or alleyway that has a kind of magic to it — a place untouched by the unforgiving bustle of the city. Stone Street is that kind of place.
It might not be a secret anymore — you can't exactly call it a hidden gem, even though lots of tourists don't know about it — but it still holds that magic and appeal. I can promise you'll remember your visit there, and I think you'll want to return again on your next visit to the Financial District.