There are so many things to see when you visit New York City, but an absolute must is Freedom Tower. Freedom Tower — also known as One World Trade — sits in the World Trade Center complex by Ground Zero and the 9/11 Museum in Lower Manhattan. The iconic building houses an observatory that gives you some of the most incredible views of the city and the surrounding areas.
Navigating everything on your to-do list for NYC can be a lot to figure out, especially if this is your first trip to the Big Apple. That's why we have this how-to guide for one of the city's top (pun intended) attractions. It has everything you need to go about getting tickets for your visit to Freedom Tower.
What does your Freedom Tower ticket include?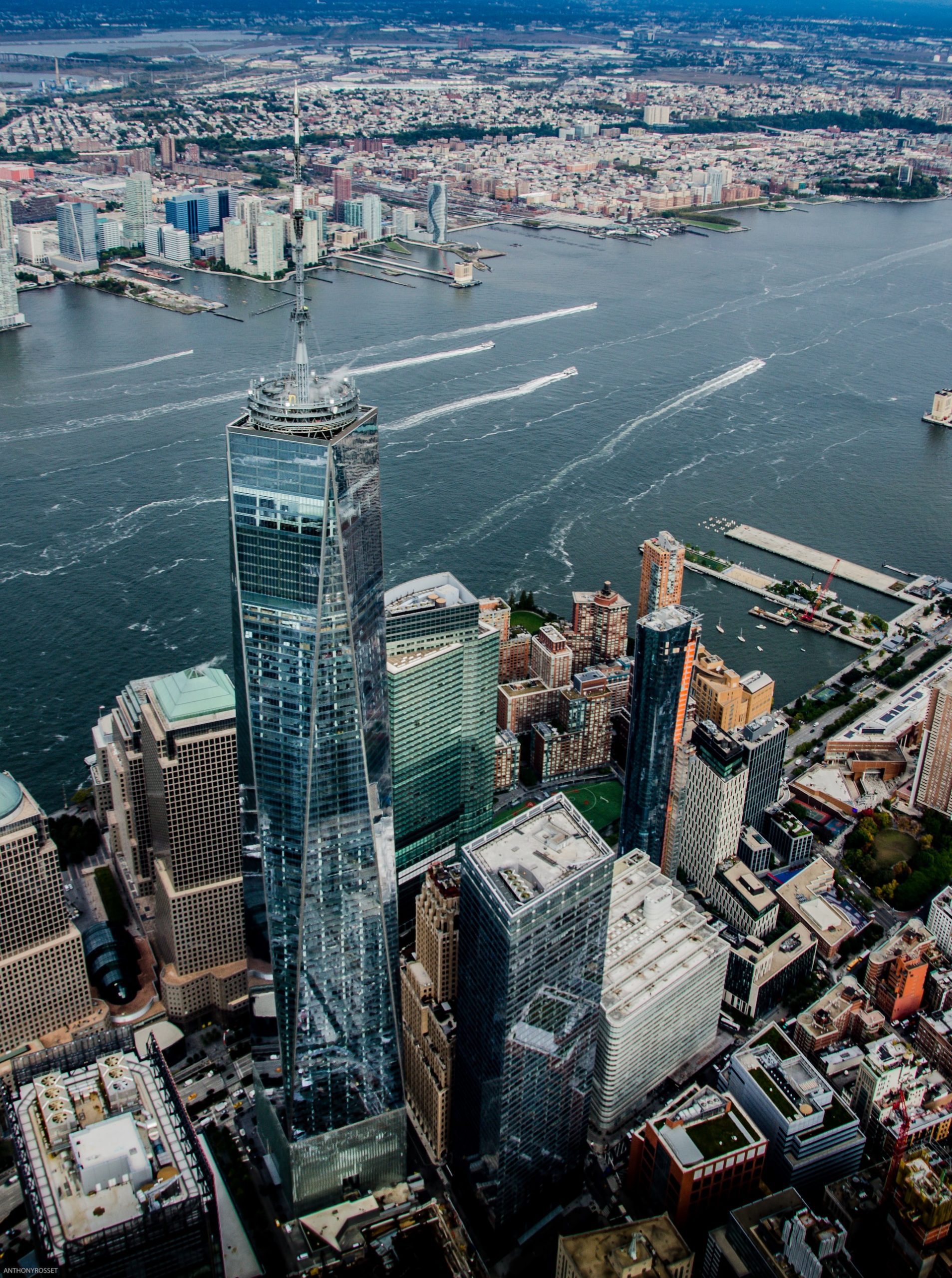 When we talk about tickets to Freedom Tower, we're really referring to the observatory at the top. Freedom Tower is just another name for the One World Trade Center. It earned the nickname when it was rebuilt in the wake of 9/11. Anyone can enter, but visitors come for the observatory on floors 100-102, and that requires a ticket.
No matter which ticket you buy for Freedom Tower, you're getting stunning views of New York City and beyond from the One World Observatory. If you're purchasing tickets from the One World Trade Center, you have a few options.
Standard ($44): This is a base ticket that includes 360-degree views of Manhattan, Brooklyn, Queens, and New Jersey.
Combination ($54): This also gets you priority access to lines for security, the elevator, and the exit. Plus, you'll get a One World Explorer digital guide to use during your trip.
All-Inclusive ($64): This ticket gets everything above plus a flexible arrival time (other tickets have timed entry) and $15 to use in the cafe, bar, restaurant, or gift shop.
If you're feeling really fancy, they even have VIP options that cost more.
But there's more to Freedom Tower and Ground Zero than just the One World Observatory! Keep reading to learn even more.
How to get Freedom Tower tickets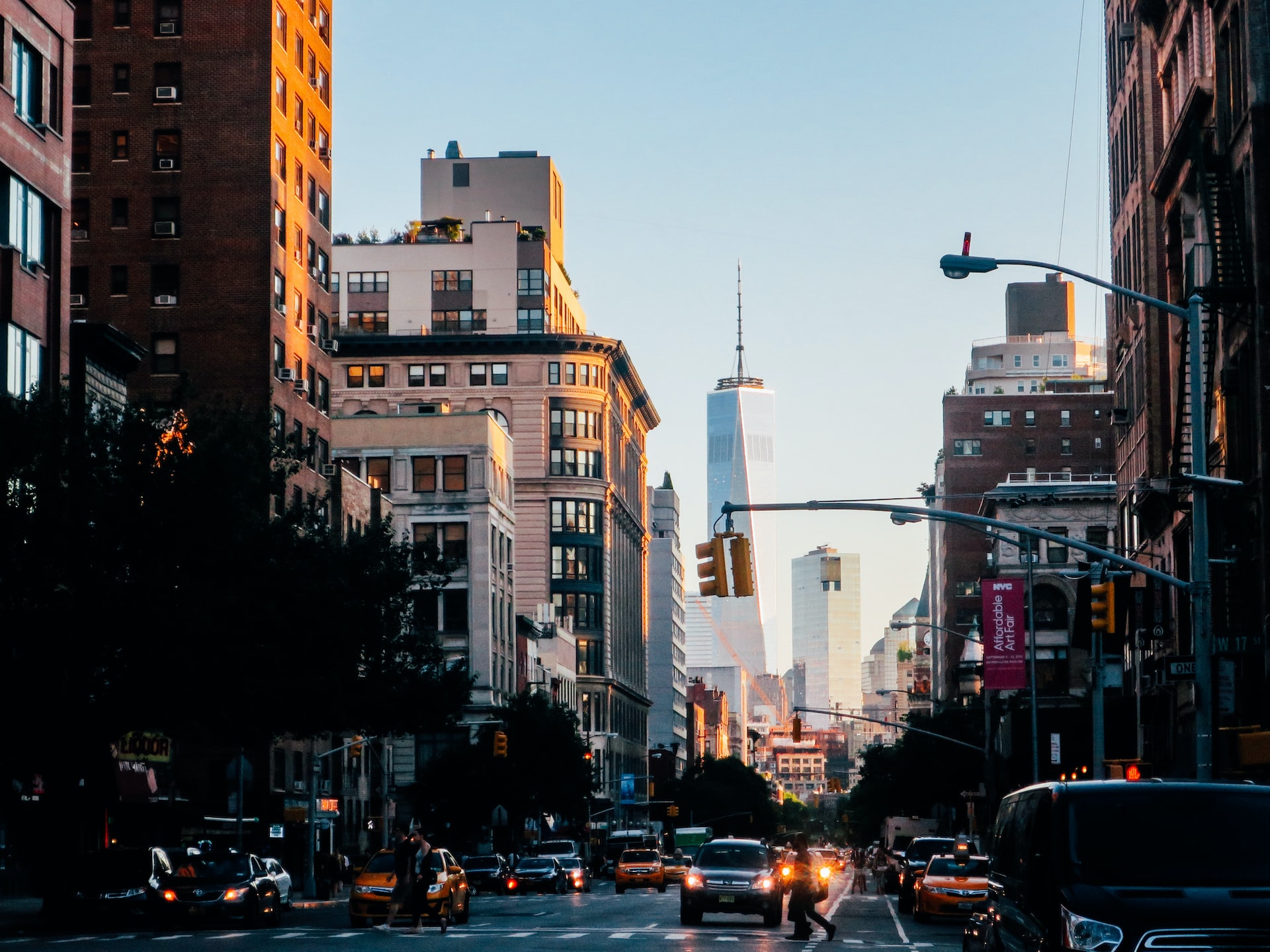 It's simple to get your Freedom Tower tickets, whether you want to see just the observatory or expand your visit to include more. Here are a few ways you can go about it.
Book Freedom Tower tickets with your tour
If you're spending time at Ground Zero, adding the One World Observatory to your tour is easy. Choose either our All Access Tour, which also includes entry to the 9/11 Museum, or book our 9/11 Ground Zero Tour with the Freedom Tower upgrade.
For either tour, the steps are easy.
Go to our tour options section on our homepage.
Pick the tour that's right for you and your party.
Select the number of people and the date and time you want to go.
Proceed through the steps to pay.
Buy only Freedom Tower tickets online
Not interested in a tour? No problem. You can get observatory tickets on the OWO website, too.
Click on Buy Tickets at the top of the page. Here you'll find all your ticketing options.
Select the ticket type you want.
Input the number of tickets you want and click Next.
Select the entry time you'd like, and proceed to payment.
Buy tickets in person at Freedom Tower
You technically can buy your tickets at Freedom Tower when you arrive, but you run the risk of it being sold out. Simply go inside Freedom Tower and follow the signage to purchase tickets in person.
This is also where you can book times for the restaurant if you so choose, but again, booking on the spot isn't guaranteed as space fills up quickly.
When to buy Freedom Tower tickets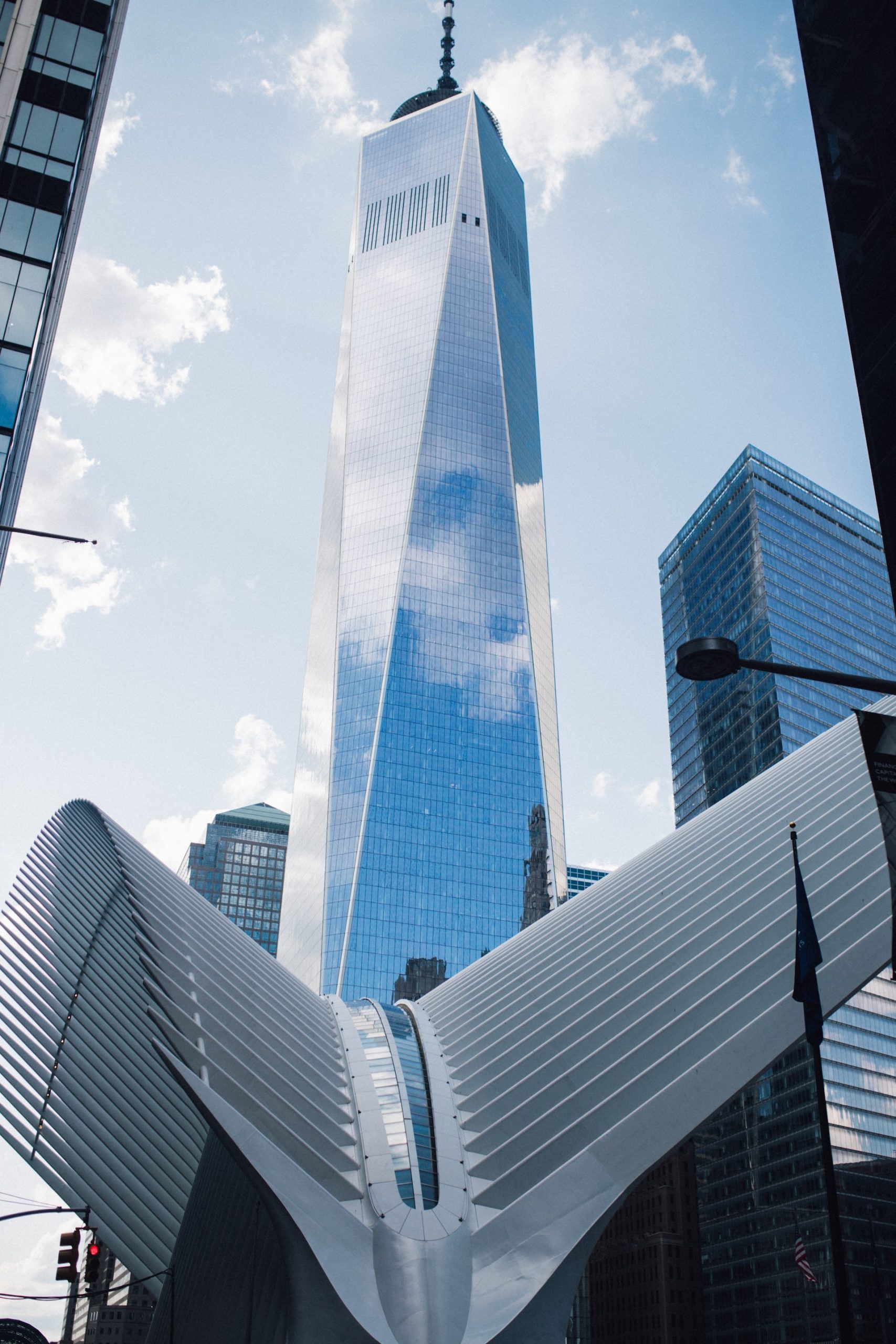 Your best bet is always to buy tickets in advance, both for Freedom Tower and for our tours. During the busy times of year (like in the summer and around Christmas), tours fill up faster since so many people are visiting New York.
Last-minute availability is always a possibility with our tours and at the observatory, but it isn't guaranteed. Ideally, you should book your tickets for attractions (all of them!) as you're booking your trip to New York.
Are One World Observatory tickets refundable?
One World Observatory tickets are generally sold on a non-refundable basis. However, you can contact the observatory's customer service at info@oneworldobservatory.com to see if an exception can be made as long as your reservation is more than 24 hours away.
On our end, we offer a 100% refund or free rescheduling for the guided portion of your tour up to 24 hours before your tour start time. However, we can't change or refund attraction tickets, such as tickets to Freedom Tower, because they're issued for a specific time and date.
So while I encourage you to book early, it's best to make sure your plans are settled first.
Things to do near Freedom Tower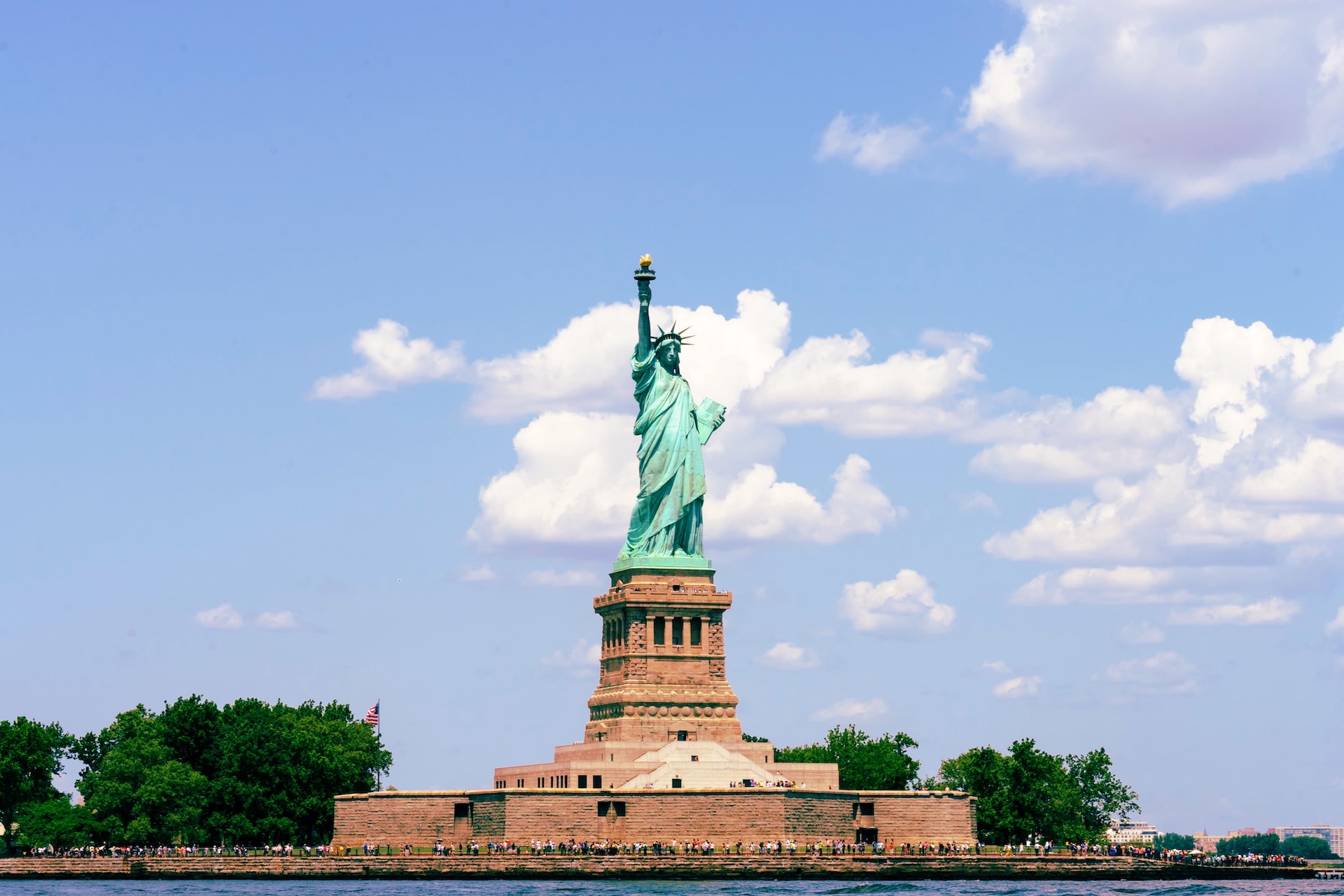 You're already in Lower Manhattan, so planning for a full day in the area is a great idea. You can walk a few blocks to the east to explore the Financial District. There, you'll find the Wall Street Bull — a classic photo op — and landmarks like the New York Stock Exchange, Federal Hall, and more. To learn more about the history of the area, check out our Wall Street Insider Tour.
The Statue of Liberty is also right nearby. You might want to plan your Freedom Tower tour tickets for the day before or after your tickets to Liberty Island. While you can technically visit both with guided tours on the same day, it's ambitious. If you want to go that route, I recommend the "express tour" of the Statue of Liberty.
If you're looking for souvenirs, the routes down Church Street or Broadway toward Battery Park have a selection of souvenir shops. In warmer weather, you'll find vendors on the streets selling tchotchkes, sunglasses, and T-shirts. In the winter you might find them selling scarves and hats. They're there just about all the time, though!
Local tip: If you don't have time for a full tour of the Statue of Liberty, you can hop on the Staten Island Ferry for free to head over to Staten Island and back. The boat takes you right past the Statue of Liberty, so at least you'll get a good view of her.
Looking for more views in NYC?
After you've made your way around Lower Manhattan, it's time to venture out. Head uptown to Hudson Yards to check out Edge — another place for great views of the area. We wrote a complete guide to visiting the Edge observation deck, including how to get tickets, what you can see from the top, and more.