$109 per adult
$104 per child

4.5 hours
Local experts

Personal stories and insider travel tips

Top-rated

Thousands of reviews averaging 4.9 stars

Worry-free booking

Flexible scheduling and refunds
"I got a ride over to Manhattan in an ambulance that was heading over from a local hospital, as thousands were crossing the opposite way into Brooklyn to escape the chaos..."
What's Included
St. Paul's Chapel
Only a block from where the Twin Towers collapsed, St. Paul's Chapel miraculously survived the falling debris. The church was a landmark even then, the city's oldest, continuously used public building. But in the aftermath of 9/11, it became even more — a rescue center for victims, a bulletin board where families posted notices of their missing loved ones, a gathering place for recovery workers. Today, it stands as a living memorial.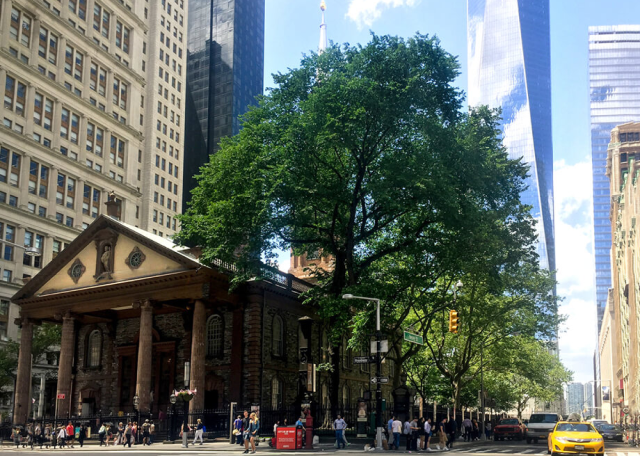 9/11 Memorial
Pause to pay your respects at the 9/11 Memorial and learn about its many symbolic elements. One of the most famous of these, Michael Arad's "Reflecting Absence" is one of the largest man-made waterfalls in the world, pouring endlessly into the empty footprints of the Twin Towers and inscribed with the names of those who died in the attacks.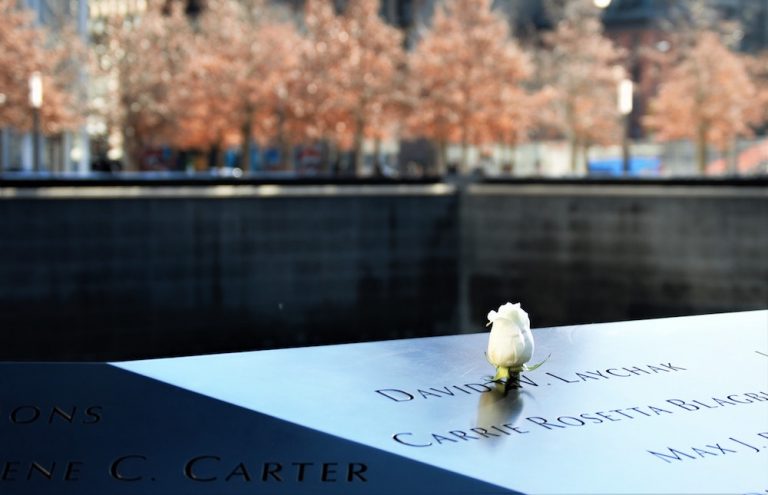 9/11 Museum
No place covers the events of 9/11 as extensively as this museum. The 9/11 Museum includes firsthand accounts, artifacts, historical records, and more relating to September 11th. Before your self-guided tour of the museum, your guide will tell you about the exhibit to help you prepare. You'll receive a timed ticket for entry. We recommend allowing two hours to see everything.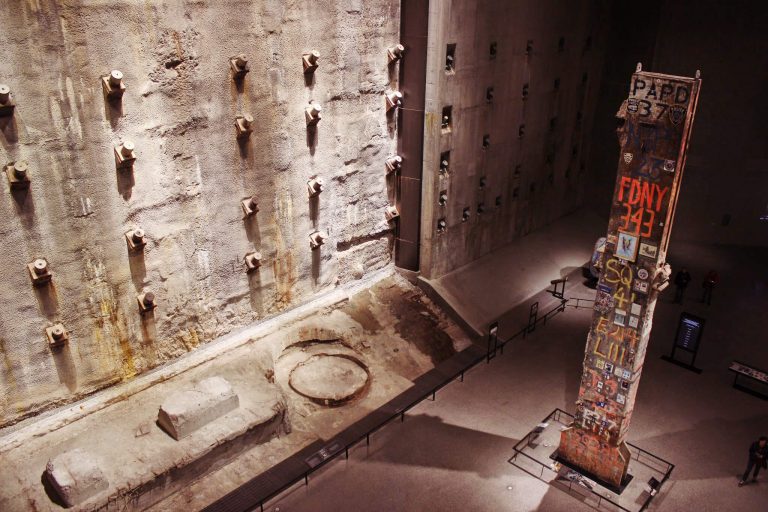 Freedom Tower and the One World Observatory
Visit the One World Trade Center, built after the destruction of the World Trade Center. In the Freedom Tower lobby, watch "Voices," dedicated to the men and women of both the old and new WTC. Next, climb aboard the SkyPod, an elevator that shows you a time-lapse of NYC while whisking you 1,250 feet in the air to the One World Observatory. This three-level observation deck features a theater, interactive displays, dining, and the highest panoramic views in the city.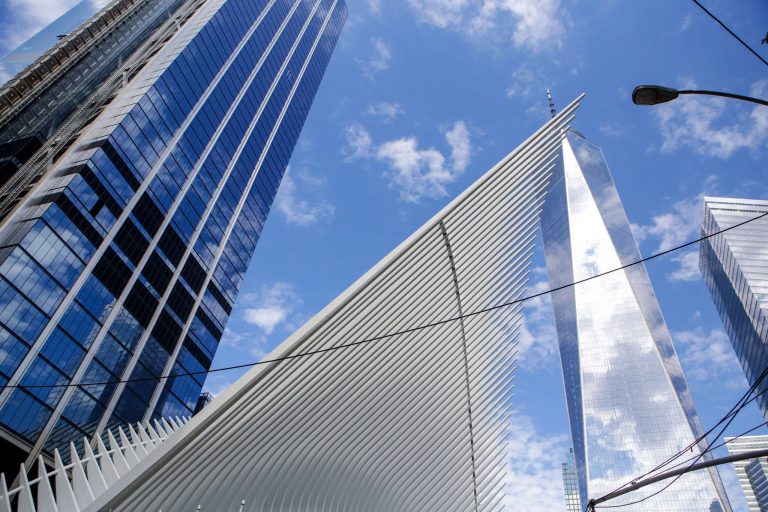 More at Ground Zero
Each guide's experience of 9/11 is unique, and so is each tour. In addition to the stops above, you may visit other sites at Ground Zero. These include the FDNY Memorial Wall, the Survivor Tree, the Brooks Brothers building that served as a temporary morgue, and the Millennium Hotel, where the FBI thwarted another attack on New York. Your guide may also stop into the Oculus, the grand entrance to the WTC Transportation Hub.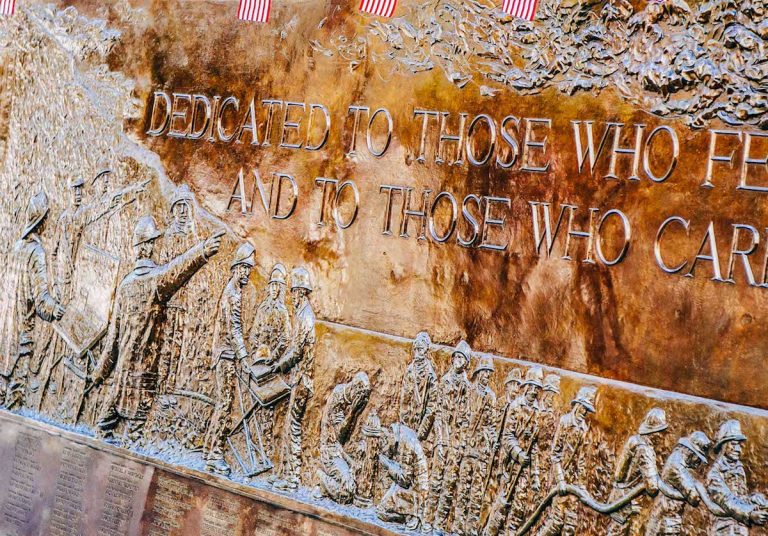 Check Availability
"I was typing a reflection paper due in class that day when my best friend's mom messaged me on AOL asking to me to look out my dorm room window to see if the World Trade Center was bombed."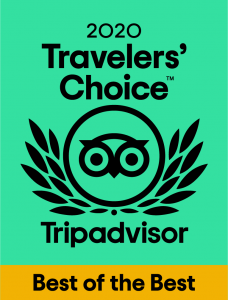 See more reviews on Tripadvisor
Worth every penny we paid to get something other than a media-driven, sensational perspective on our history. Tony was there.
Robert
I think it was the best tour of all my travels over the past 30 years.
Juliya
You had a wealth of information that was well appreciated by myself and the high school boys that attended.
Tim
FAQs
Is the tour accessible for wheelchairs and strollers?
Yes, the tour is accessible for both wheelchairs and strollers.
Is the tour appropriate for children?
Yes, our guided tour of Ground Zero is appropriate for all ages. The subject matter is covered sensitively, and we've had many families enjoy our tours over the years. Kids 4-12 can join our tour at a reduced rate.
Does this tour cover the 9/11 Museum or Freedom Tower?
Yes, this tour includes admission to the 9/11 Museum and the One World Observatory at Freedom Tower. Your visits to these attractions are self-guided, but your tour guide will prepare you for your visit. We recommend allowing about an hour for Freedom Tower and two hours for the museum, but you may stay as long as you wish at either landmark.
What is the tipping policy?
Tips are always appreciated by our guides but never expected. They should be given if you believe your guide did an outstanding job and want to show your appreciation.
Getting Here
Nearest Subways
1
2
4
5
A
C
J
Z
to Fulton Street — Transit Center, or r to Cortland Street.
By Car
Note that traffic may be unpredictable and could cause you to miss the tour.
Open Map
Tour Ending Point
The guided portion of our tour ends at the 9/11 Memorial (about 4 blocks from the meeting location). Your self-guided visit to the museum and observatory will be after the tour.
Policies
Arrival
Please arrive at least 15 minutes early as we start on time. We can't guarantee latecomers will be able to catch up and join the group.
When you arrive, just tell the guide your name at check-in. No need to print out anything.
Refunds and Rescheduling
We offer a 100% refund for the guided portion of your tour up to 24 hours before your tour start time. We also offer free rescheduling up to 24 hours before your tour start time. However, attraction tickets cannot be rescheduled or refunded as they're issued for the time and date provided.
After you've rescheduled your tour once, there are no refunds if you decide not to take the tour. You can also transfer or gift your tour to someone else if you wish.
Weather
Our tours take place outdoors, rain, snow, or shine. Please check the forecast and dress for the weather. In rare cases of serious inclement weather, we may cancel the tour and offer you the opportunity to reschedule or receive a full refund.
View All Reviews on Tripadvisor